Hey guys. I used to be an active member here a long time ago, now I get paid to help people take care of their bikes
This week I had a Honda CB300R that I was storing for winter for a customer. Part of that means finding the battery and keeping it on a trickle charger over the winter. There's just one problem. I couldn't find the battery anywhere under the seat where I thought it would be, and because it's a new bike for 2019, there was nothing good out there about where the battery was.
Once I figured it out I decided to make a video and article so that if anyone else had this bike and was looking to get to their battery they would have some instruction. I thought since it was a beginner-oriented bike, this might come in handy for some of you guys.
Video: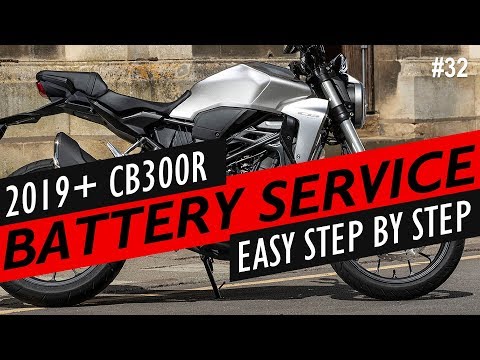 Article (for those who prefer reading):
https://www.youmotorcycle.com/honda-...tallation.html
Feel free to leave me a reply or comment on YouTube or on the article if you have any questions and I'll be happy to help. I still have all my raw footage so if I left something out of the video that you're curious about I can always go back and check it out for you.
Ride safe,
Adrian